The financial crisis in Europe, seemingly never-ending, has now entered a potentially disastrous phase.
With interest rates on Italian and Spanish debt soaring, France looking shaky, and even Germany having trouble in the debt market, there's a real possibility that the euro zone might just break apart—with dire consequences not just for Europe but also for the rest of us. Yet what's easy to miss, amid the market tremors and the political brinksmanship, is that this is that rarest of problems—one that you really can solve just by throwing money at it.
Read more
Euro Area Is Coming to an End: Peter Boone and Simon Johnson
Since the global financial crisis of 2008, investors have focused on credit risk and rewarded Germany with low interest rates for its perceived frugality. But now markets will focus on currency risk. Inflation will accelerate and the euro may break up in a way that calls into question all euro-denominated obligations. This is the beginning of the end for the euro zone. Here's why.
Central Banks Ease Most Since 2009
All American Investor
CNBC Portfolio Challenge Bonus Bucks Answers for Monday
Europe agrees on EFSF, seeks deeper union: reports
Finance ministers from the euro zone were slated to meet Tuesday and were expected to agree to rules for borrowing against the European Financial Stability Facility (EFSF), as well as guidelines for intervening in the euro-zone bond markets and providing credit lines to governments.
Germany plays poker with the euro zone's future
These are extraordinary times in Europe, with the post-1945 European integration settlement on the verge of collapse. It's hard to overstate the stakes, other than to say that while the traditional European method of problem resolution (a million tons of steel hurtling across your border at speed) is not on the table, everything else is.
The Gold Triple Play: Volatility, Currencies And Europe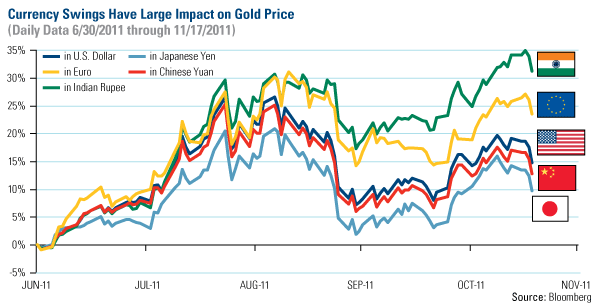 Original content Bob DeMarco, All American Investor